Antonello is the creator of Deveel and the lead architect and developer of the services and solutions offered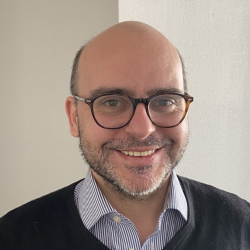 He holds the position and responsibilities to keep the organization going, and to produce new and innovative solutions, with a main focus on providing for the open-source community, to which he belongs since his joining of the Mono Project, as one of the first contributors.
With more than 20 years of professional experience in the IT sector of several industries, such as Finance (ING Direct, Komplett Bank), Telecommunications (LINK Mobility, Bayonette), Automotive (Bombardier), Energy (Elactrabel-Suez, Gaz-de-France) and GDS (Amadeus), he covered several roles and positions, as Developer, Tech Leader, System Architect, Solution Architect and Enterprise Architect.
Antonello started software development at the age of 10, on a Commodore64, and through the years he brought this personal passion to academic and professional levels.